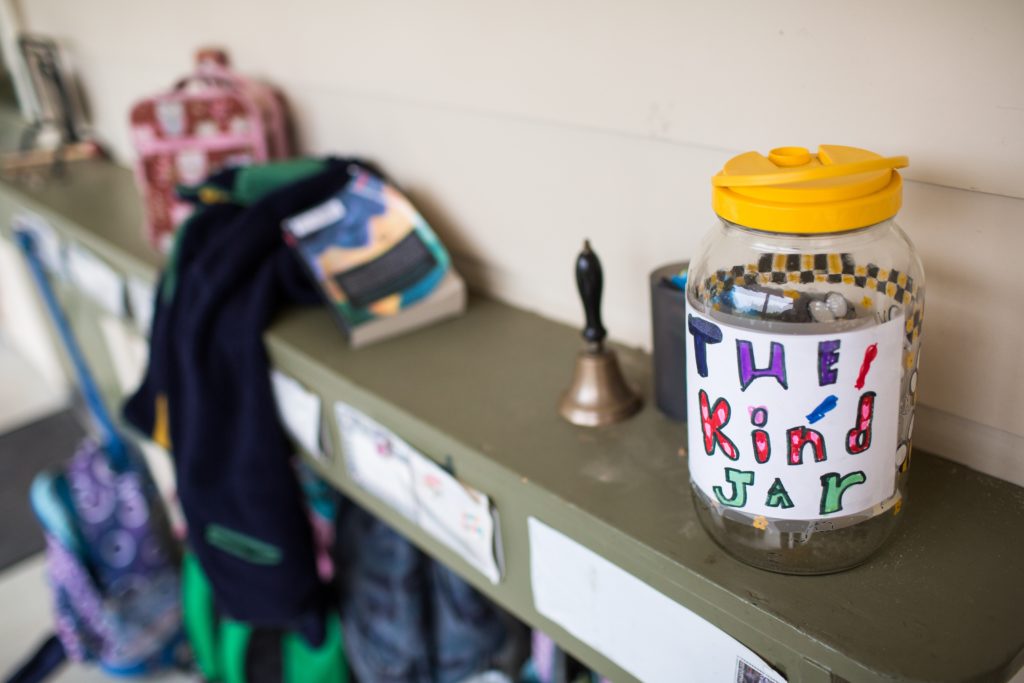 We are excited to announce that we have hired Annie Makela as the founding Director for the Scott Center for Social Entrepreneurship. Annie combines deep experience in the world of social entrepreneurship, serving as a founding team member for two different collegiate centers for social entrepreneurship, with a passion and commitment to teaching children. In her cover letter, Annie wrote, "this has been the job I have been describing to friends, mentors and colleagues for the past five years as my dream job," and yet, she noted, until now, the job had not existed at any JK-8 school. Thanks to the extraordinary generosity of Shannon and Kevin Scott and with the creation of the Scott Center for Social Entrepreneurship, Annie has found her new home.
A graduate of Middlebury College with a BA in English and Spanish, Annie has earned distinction as one of Middlebury's most innovative alums under 30. While an undergraduate, she found her passion for social entrepreneurship, serving as an Assistant to the Director of the Middlebury Center for Social Entrepreneurship and supporting the center's launch during the 2011-12 school year. Following college, she spent two years at Greenwich Country Day School as a 2nd grade assistant teacher. In addition to her core responsibilities, she organized a TEDx for the Middle School students and taught an after-school class, "Design, Engineering, and Wonder." In 2014, she was invited back to Middlebury to be part of the founding team of the Middlebury Center for Social Impact Learning, a new graduate program located at the Middlebury Institute for International Studies in Monterey. During the past three years, she has served as the Associate Director of Strategic Initiatives, focusing in particular on the Ambassador Corps, a program connecting college students to the frontlines of social entrepreneurship in emerging market countries.
Annie was selected from a field of more than 50 candidates, including 15 semi-finalist candidates who met with members of the hiring committee, and three finalists who had full day visits to campus. References noted Annie's unique ability to both think entrepreneurially and execute on ideas. As one reference explained, she is able to be a leader and key voice in strategic sessions, and then is not afraid to roll up her sleeves and get things done. Another reference described her as an active relationship builder – curious, collaborative, accessible, and personable. Perhaps most importantly, each person noted Annie's genuine passion for children and her desire to combine her love for social entrepreneurship with education.
We look forward to welcoming Annie to Hillbrook when she starts in July 2017.

The Scott Center for Social Entrepreneurship is a dynamic new program focused on integrating design thinking, making, project-based learning, and community partnerships in order to help students and faculty make a difference in the world. Social entrepreneurship – the application of an intentional and entrepreneurial approach to prototyping innovative solutions to social problems – fosters innovation and problem-solving skills, while challenging students and faculty to reach beyond the Hillbrook campus to contribute to the greater good. The Scott Center for Social Entrepreneurship is named for philanthropists Shannon Hunt-Scott and Kevin Scott. Through their non-profit, The Scott Foundation, the Scott family focuses on hunger and education projects, aspiring to empower Bay Area children to achieve their personal best.